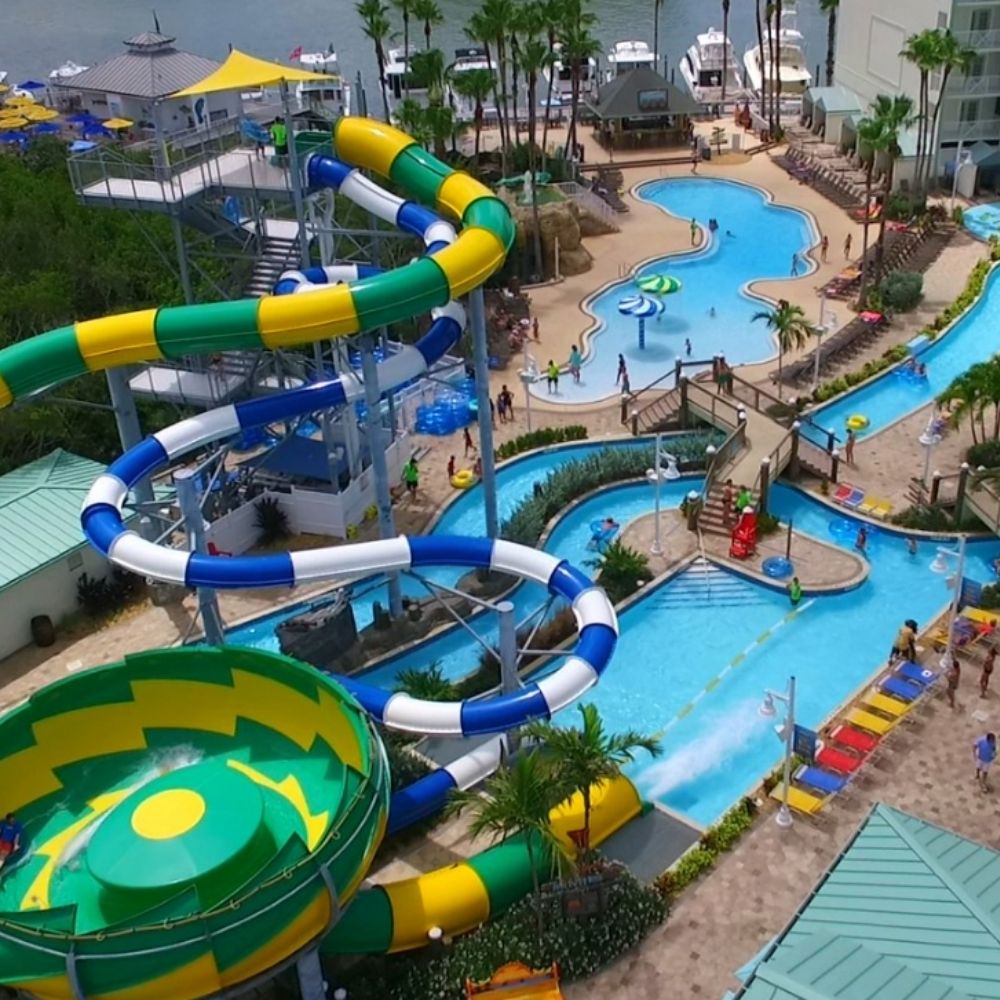 Indian Rocks Beach is an oceanfront town in Pinellas County, Florida. The community is located on Sand Key Island, a barrier island in the Gulf of Mexico. The town was home to 4,286 people as of the 2018 census. Indian Rocks Beach proudly boasts over two miles of ocean frontage, a coveted residential community complete with stunning, manicured beaches and 26 public accesses and parking areas. 
Indian Rocks Beach has been home to Euro-American settlers and Indigenous Americans for hundreds of years. Legend has it that the city got its name from Indigenous Americans who used to frequent a natural sulfur spring once located in what is now Kolb Park across from the Indian Rocks Beach City Hall. As the story goes, the spring was surrounded by rocks. When early American settlers watched Indigenous Americans making their way to the spring, settlers would say, "The Indians are on their way to the rocks," hence the name "Indian Rocks Beach."
The City of Indian Rocks Beach is tasked with making the cozy beach town the most pleasant place to live in Pinellas County. That's why the community has one of the highest ratios of parklands-to-urban-development of any town in the county. Local parks include Kolb Park, Indian Rocks Beach Nature Preserve, and Chief Chic-A-Si Park.
The nearby Largo Intercoastal Marina is a nearby municipal marina, just 2 miles from the heart of Indian Rocks Beach. Also in Largo, the Largo Golf Course is just 3 miles from Indian Rocks Beach, perfect for an afternoon on the green.
Though Indian Rocks Beach is mainly a residential community, it is home to dozens of popular restaurants, music venues, surf shops, and art galleries. Further, the town is quite close to shopping centers, grocery stores, schools, and department stores, all of which can be accessed via the Indian Rocks Causeway Bridge or the Belleair Causeway.
Following is a list of 12 favorite Indian Rocks Beach restaurants and their locations:
Casa Italia – between 26th and 27th Ave

Sandy's Restaurant – between 23rd and 24th

Cafe de Paris Bakery – between 23rd and 24th Ave

Beach Waves Grill – between 23rd and 24th Ave

Guppy's on the Beach – between 17th and 18th Ave

Keegan's Seafood Grille – between 15th and 16th Ave

TJ's Italian Cafe – between 15th and 16th Ave

Chicago Jaqx Pizzeria and Taphouse – between 15th and 16th Ave

Red Lion Pub – between 14th and 15th Ave

Pinky's Ice Cream & Candy Shop – between 14th and 15th Ave

Groupers IRB – between 14th and 15th Ave

Salt Public House – between 13th and 14th Ave
Some of the local attractions in Indian Rocks Beach include:
The Nekton Surf Shop. Offers rentals for stand-up paddle boards, surfboards, skimboards, and kayaks.

Indian Rocks Beach Boat Rentals. Just south of Walsingham Bridge, this location offers motorboat rentals.

Indian Rocks Beach Historical Museum. This museum is an excellent place to learn about the local history.

Splash Harbour Water Park. The park is a Key West-themed amusement park for children and adults.

Beach Art Center. The Beach Art Center features a variety of artistic pieces on display and for sale.
Indian Rocks Beach hosts several annual events and seasonal happenings, including various occurrences from city-wide garage sales to Easter egg hunts, volunteer beach cleanups, and frequent Beach Festivals. The city provides a simple calendar on its website, frequently updated to feature monthly activities.
AVAILABLE PROPERTIES
INDIAN ROCKS BEACH

Sorry we are experiencing system issues. Please try again.