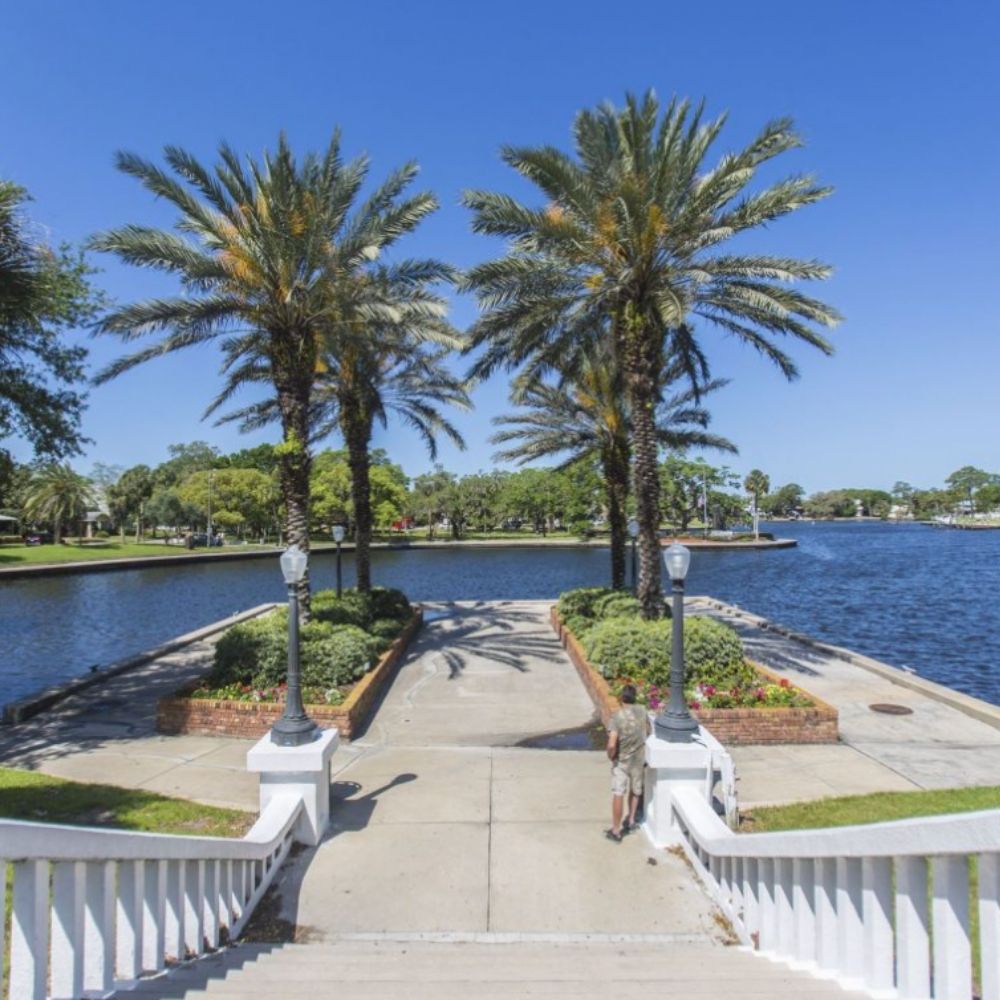 Located along the northern boundary of Pinellas County and home to some 23,000 people, Tarpon Springs is a quaint harbor village rich in storied history, diverse culture, and popular attractions. The city is known for having the highest percentage of Greek Americans of any city in the United States, meaning Tarpon Springs also has its own Greek District, several Greek restaurants, and frequent Greek-themed festivals. The downtown area is a major tourist attraction and aesthetic feature. Tarpon Springs was founded by farmers and fishermen in 1876 and was given its name for the abundance of tarpon fish that flourished in the local waters.
Tarpon Springs is also known for being the Sponge Capital of the World. There was a time in Florida's history when sponges, pulled up from the depths of the Gulf of Mexico by ocean divers, were Florida's chief export (even outpacing citrus products!) And during that time, Tarpon Springs was the focal point of the state's sponge harvesting industry.
Thanks to its unique culture, historic Greek district, diverse attractions and events, and 51 miles of pristine Gulf of Mexico coastline, Tarpon Springs has experienced ongoing economic development from consistent tourism and population growth. The city has become a strong family town with excellent schools (including elementary, middle, and high schools all within the city limits) and community opportunities for young families.
Tarpon Springs has much to offer in local gems and points of interest. The Tarpon Springs Sponge Docks are world-famous, and the Fred Howard Park and Howard Park Beach are local favorites. Nearby Tarpon Springs City Marina gives residents easy access to boat storage and launch, and the Pinellas Trail runs the length of the city, affording residents over four miles of paved walking paths and bicycle lanes. The Tarpon Springs Golf Course is an excellent place to play a few holes of golf of a Sunday afternoon. 
With so many events and community gatherings, the city's website features an interactive calendar, complete with daily, weekly, and monthly event updates, including music attractions, farmers' markets, and other seasonal happenings.
AVAILABLE PROPERTIES
Tarpon Springs

Sorry we are experiencing system issues. Please try again.